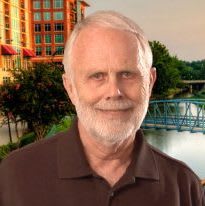 Hugh McCown
A mechanical engineer, Hugh McCown founded the company in 1968 with an initial focus on custom design/build projects. The service, installation, repair, maintenance and replacement divisions of the company grew quickly as the Greenville population increased. Today air conditioning repair, installation and maintenance is the focal point of our business.
Our primary goal is to provide you with quality air conditioning services along with the best products in the industry.
McCown Company provides a full spectrum of work at any level of complexity. Our team consists of highly qualified professionals who have been in the industry for no less than 6 years. We have gained extensive experience while solving the most complex technical and organizational tasks, which allows us to provide you with the best service.